Massage parlor Nieuw Heeten
New from the end of July 2021! You deserve some time for yourself! At the massage parlor, you are in the hands of the certified masseuse, Sabine. In her practice, you will enjoy a wonderful wellness massage. During the wellness massage, your body and mind will truly relax! Naturally, any knots or blockages are also worked on during the massage.
Would you like to unwind as well? Then quickly reserve a spot in the massage parlor!
Where is the massage parlor located?
The massage parlor is located next to the pool of Holiday Resort Sallandshoeve in Nieuw Heeten at the Holterweg 85. You can enter the massage parlor through the entrance of the pool. The path to the parlor is self-explanatory.
Massage during your holiday
What better way to completely unwind during your holiday than with a nice massage? This is how you can completely unwind during a stay at Holiday Resort Sallandshoeve.
Pick your own massage:
Back massage: During this treatment your back will be massaged first, followed by your neck, head*, arms, and hands.
Rear massage: During this treatment, your back will be massaged first, followed by your neck, head*, arms, and hands. Then the back of the legs are included as well as the feet.
Full body: During this treatment, your back will be massaged first, followed by your neck, head*, arms, and hands. Then the back of the legs are included as well as the feet. The abdomen and front of legs are given extra treatment here.
Head massage: A wonderful neck and head massage to clear your mind. The scalp is massaged as well as the ears.
If you have any special questions or peculiarities that would be beneficial for the masseuse to know, please indicate this during the reservation.
Guasha technique
Guasha is aimed at removing toxins from the body and establishing a better flow for your energy pathways and blood circulation.
How guasha works? Oil-covered skin is scraped with a polished (jade) stone to stimulate the body's circulation.
Benefits of guasha:
Promotes blood flow
Detoxifies and deacidifies
Stimulates the immune system
Removes blockages and pain
Stimulates organ function
Provides more vitality
Reduces tension (stress) and fatigue
Brings emotions back into balance
Provides relaxation on a physical and mental level
More about Sabine
Sabine Mijsters is a qualified masseuse. She has successfully completed the course Wellness Massage at the Massage Academy in Apeldoorn. From her own experience with her horse's medical problems, she started looking for a way to solve the causes instead of just the symptoms. She found guasha, a massage technique that helps both horse and human alike to get closer to themselves and to feel better about themselves.
From mid-September, it will also be possible to book a hotstone massage!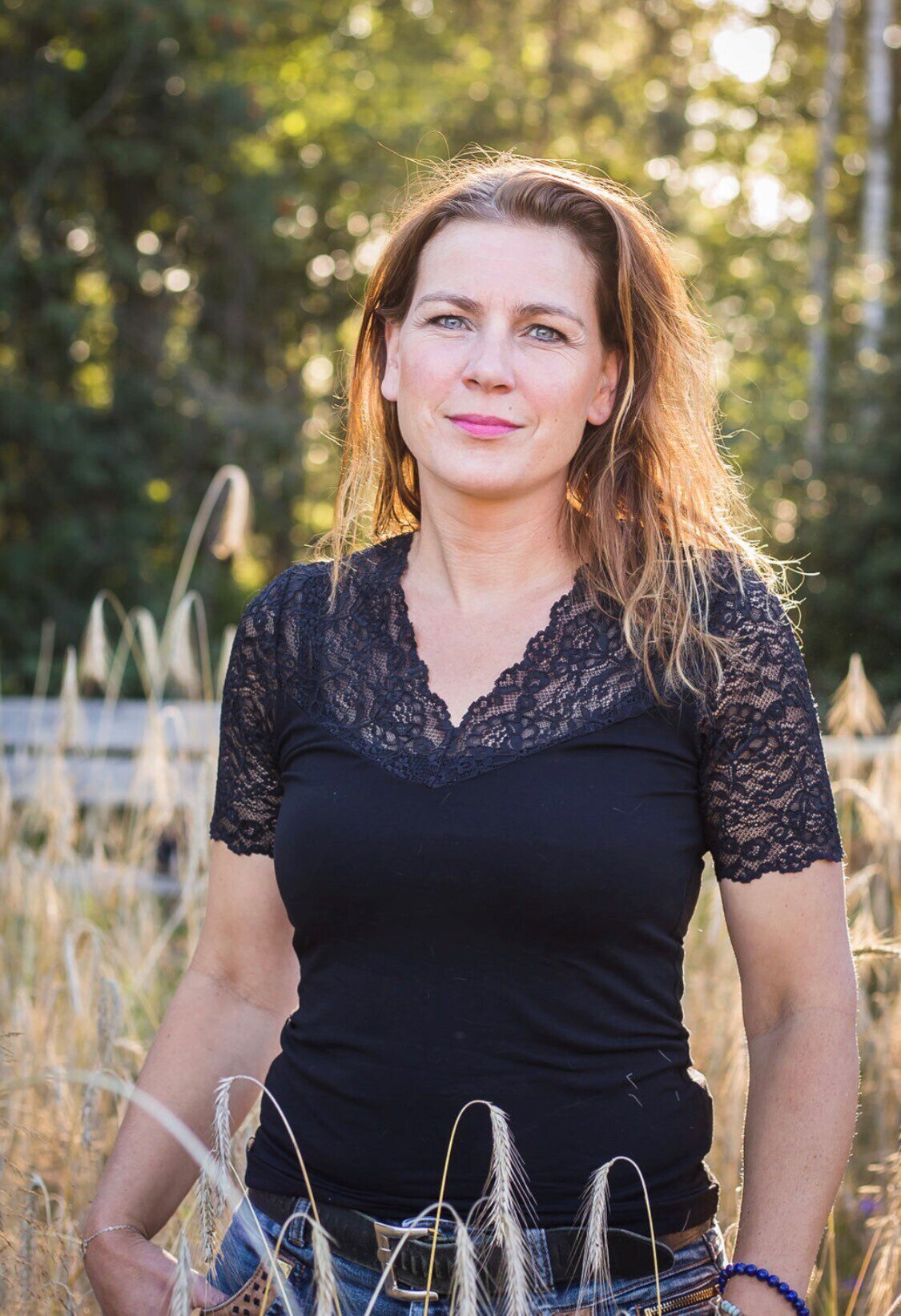 Should you remove your clothes during the massage?
Yes, you are expected to remove your clothes before the massage begins. Underwear and socks may be kept on, however. For women: please unhook your bra before the massage begins and before you lay down on the massage table.
Sabine uses products from the Volatile brand. She often works with two scents: Laurel (relax) and Lavender (relaxation). For people with nut allergies or those who do not like fragrances, she uses a basic massage oil.
Why drink water after the massage?
Drinking water after the massage is very important due to the toxins that are released during the massage. By drinking water, toxins are properly discharged. If you do not drink water after the massage, you may suffer from these toxins and start feeling unwell or even get a headache.
Can a pregnant person also get a massage?
Yes, definitely! The massage table is equipped with special holes for pregnant bellies. However, please do let us know in advance.
From what age can you make a reservation?
Massages are for both young and old. The age guideline is 16 years and older.