Vacation resort for children
Near the Sallandse Heuvelrug
With entertainment, a swimming pool, and a play pond
Child-friendly vacation resort in the Netherlands
Would you like to plan, or are you planning to book a vacation with children soon? Then a child-friendly vacation resort in the Netherlands is an appealing option. Therefore, Vakantiepark Sallandshoeve is the perfect vacation destination for you. Our child-friendly vacation resort in Overijssel, near the Sallandse Heuvelrug, is ideal for both young kids and older children up to 12 years of age. Our accommodations, camping pitches, and facilities will ensure you and your children have an unforgettable time. Will you choose adventurous glamping accommodation, a comfortable bungalow, or a spacious camping pitch?
How would you like to stay overnight at our vacation resort for children?
Vacation resort for children
You can book both accommodation and a camping pitch at our vacation resort for young children in Salland. Our accommodations can accommodate up to eight people and are fully equipped with all the conveniences you could want, from comfortable beds and a fully equipped kitchen to an atmospheric living room and a spacious yard or terrace. Tip: our sturdy safari tents are very popular with children. For example, you can rent the four-person Safari Cottage, where you sleep up high, or the six-person Ranger Lodge.
Would you prefer to camp with your children? Our child-friendly vacation resort in Overijssel is also perfect for a camping vacation. You can choose from a comfortable camping pitch or a camping pitch with private sanitary facilities. Furthermore, some of the camping pitches are by the water, and several of them have their own parking space next to the camping spot. Moreover, you will be provided with 10-ampere electricity, a cable connection, free WiFi, and a water tap.
Things to do during your vacation with children
There are plenty of things to do for both young and old at our child-friendly vacation resort in Overijssel. The children will have an excellent time with our entertainment team during the vacation periods, in the indoor swimming pool with a separate children's pool, and on the playground or around the play pond. Furthermore, we have several sports fields, and you can enjoy miniature golf or a game of bowling with your family. You can visit our restaurant or snack bar for a snack and a drink. Moreover, the area surrounding our vacation resort for young children is very suitable for family outings, from visiting the Apenheul and Avonturenpark Hellendoorn to exploring the Sallandse Heuvelrug National Park. Also, Raalte, Holten, and Rijssen are a short distance away from our child-friendly vacation resort. We look forward to welcoming you to Vakantiepark Sallandshoeve!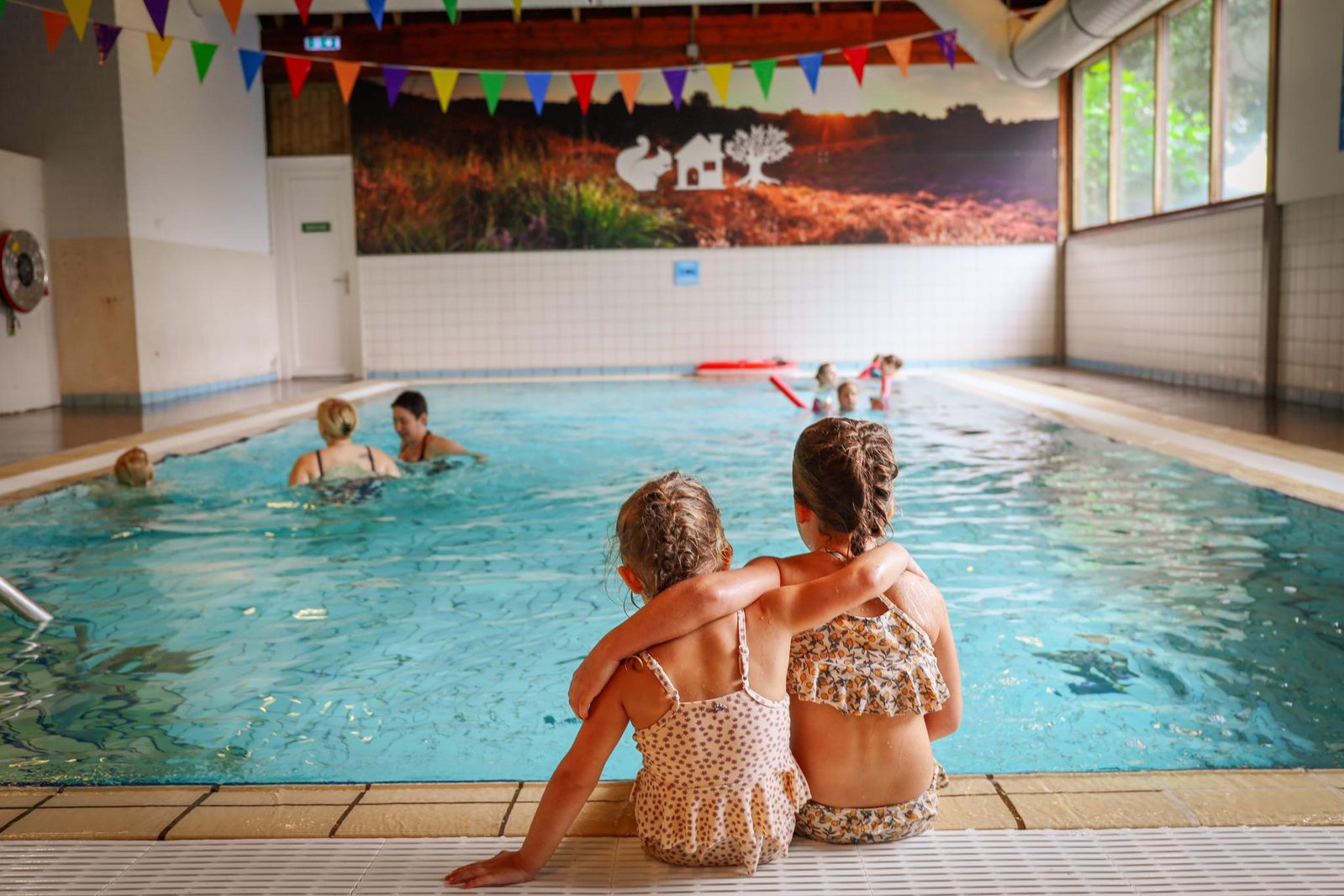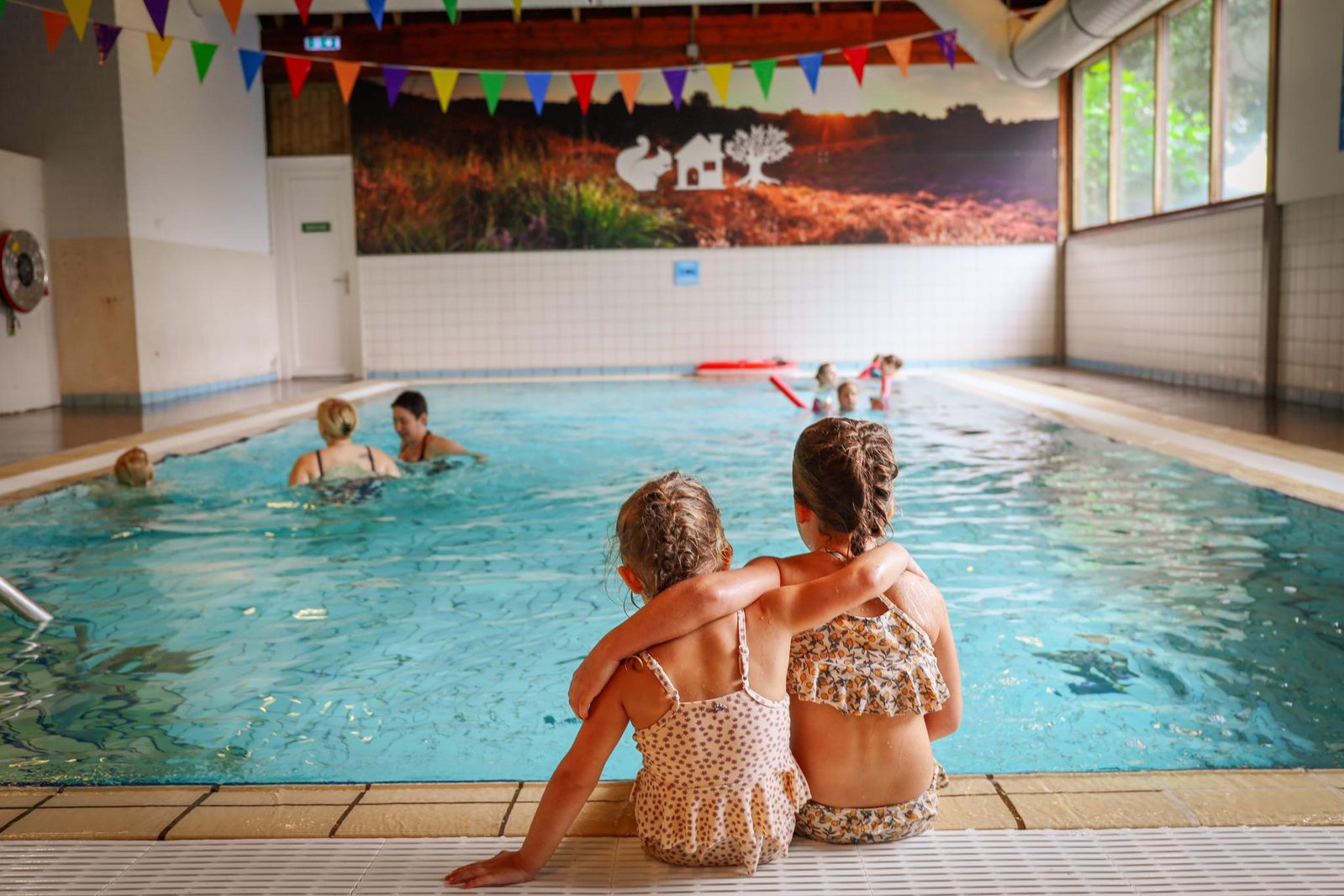 Indoor Swimming Pool